Our mission is to promote social activism through art, architecture, design, sustainable farming and technology to cultivate civil engagement for global impact. Dhillon Marty Foundation is not an organization acting as one, but the sower of seeds that grow into participation and engagement by many.
Latest News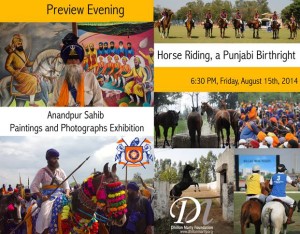 The movie 

'Horse Riding, a Punjabi Birthright'

is finally ready! Check it out here!
2014′s Design Challenge will be on 'Public Toilets: A Civic Necessity.' Find out more about how sanitation is basics of living a humane life here. Or talk about it here with us!
Preparations for the 2014 Community Week are underway, and we are excited to announce the topic for this year's conference is 'Inclusive Society: its Rights and Duties.' Find out more about it here.
This post is also available in: Japanese